Get 500 Miles with

Airline Name
503 Reasons to Replace Your Old Water Heater with a Tankless Model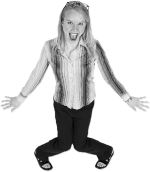 1. If your water heater is more than 10 years old, you're on borrowed time. If it springs a leak, you get a flood.
2. Save energy. It's silly to pay to maintain a tank of water hot all night and day when you only need it for a few times in a 24 hour period.
3. Never run out of hot water again (even with teenagers).
4. to 503. For a limited time get 500 miles get 500 frequent flier miles with Airline when you invest in a tankless water heater from
Call Us Today at (281) 681-2665
© 2007 Service Roundtable