Toilet Problems?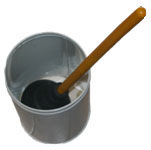 Throw Away Your Plunger!
Uggh! The toilet's stopped up again. Is there anything worse? Aren't you tired of plunging your toilet? It's smelly, disgusting, and unnecessary!
Unnecessary? YES! Believe it or not, there is a technology to toilets and today's toilet technology is vastly improved. In fact, today's low flow toilets actually flow. What a concept!
Call us at (281) 681-2665 to install one of these new wonder toilets and you can throw away your plunger. If the toilet ever backs up, we will clear it for FREE!
Mention this ad when you call before the end of 2023 and we will take

$50

off the installation.
Offer good through 2023. Cannot be combined with other offers.